Public Protector visits Trompsburg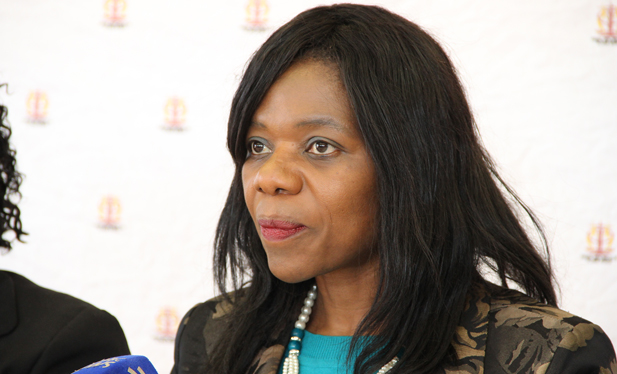 The eagerly-awaited state-of-the-art Trompsburg Hospital has been hailed as a solution to the age-old problem of shortage of doctors, emergency medical services and medication which have been a thorn in the Xhariep community's flesh since time immemorial.
The construction of the Trompsburg hospital started in 2011 and was scheduled to be completed in September 2013. The hospital will not only serve the citizens of Xhariep district but will also cater for the  N1 route users, a national road leading to the Western Cape (Cape Town) and Eastern Cape (Port Elizabeth), which also feeds Bloemfontein and other surrounding areas.
The Public Protector, Thuli Madonsela, visited Trompsburg this week to take stock of the progressof the hospital construction and the general health-related problemsthat have bothered the region for a long time.
But the dialogue did not focus on health-related issues only, as it extended to other aspects of service delivery.Disgruntled residents of small towns forming part of Xhariep district; Phillipolis, Edenburg, Reddersburg, Bethulie, Jaggersfontein and Fouriesmith got a chance to raise their concerns.
"There are two clinics here and we visited one, which turned out to be not so bad compared to those we have previously visited. The complaints were not major. For instance, there was a complaint about how long patients wait for service but it was not that major. When it comes to equipment, we learned that it is adequately furnished, save for the fact that it is ageing and it took a while to get service," said Madonsela.
The Xhariep district is a vast rural region where public transportation is scarce. The small towns within this area are far apart, forcing people to travel long distances or depend on hiking. The roads are in a state of disrepair, which contributes to the inefficiency of emergency services.
"While recognizing the excellent work done by the department of health, the public hearings seek to reinforce that work by focusing on trends in maladministration, which have resulted in three systemic investigations the public protector is currently conducting on infant mortality, procurement and other health-related complaints raised during the 2012 stakeholder consultative dialogue," said the Public Protector spokesperson, Kgalalelo Masibi.
The Kopanong Municipality Municipal Manager, Lebohang Moletsane said capable young people leave the district for greener pastures, placing the district under immense pressure to attract skills required to provide effective service delivery.
"Although this is the biggest hospital that is being built here, the challenge is a shortage of staff. If after getting educated, young people leave for bigger cities, who will work at this hospital?
She said most of the emergency services vehicles have broken down because of bad roads, leaving only few to carry the load of transporting patients.
"We urge anyone who has experienced such violation to come forward and name the health workers concerned. We will take disciplinary action against anyone who violates this right," promised Moletsane.